Coates has been the name to trust for quality and reliability in water heating equipment since the 1940s and continues to lead the industry in quality and performance across our entire line of swimming pool products.
Our pool and spa heaters are available from 1.5kW to 57kW and most can be ordered in single or three phase models. For large commercial applications we also offer heaters up to 300kW.
Please refer to the Sizing Guide for help choosing the correct heater for your application.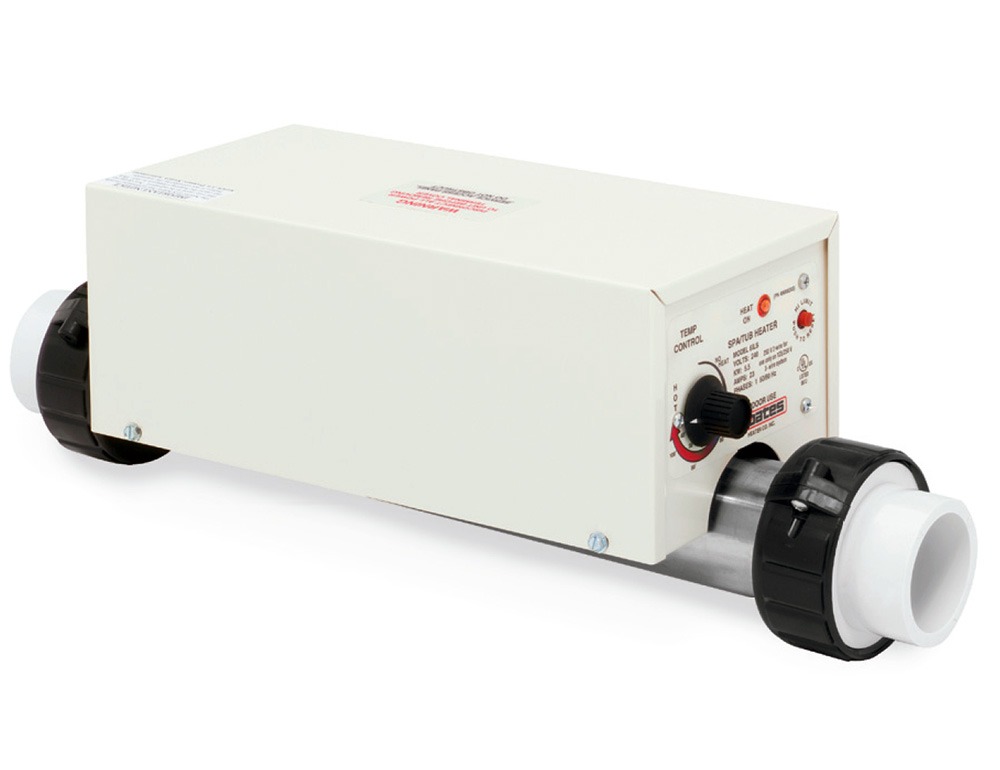 ILS Series
1.5kW to 5.5kW
Residential spas less than 400 gallons.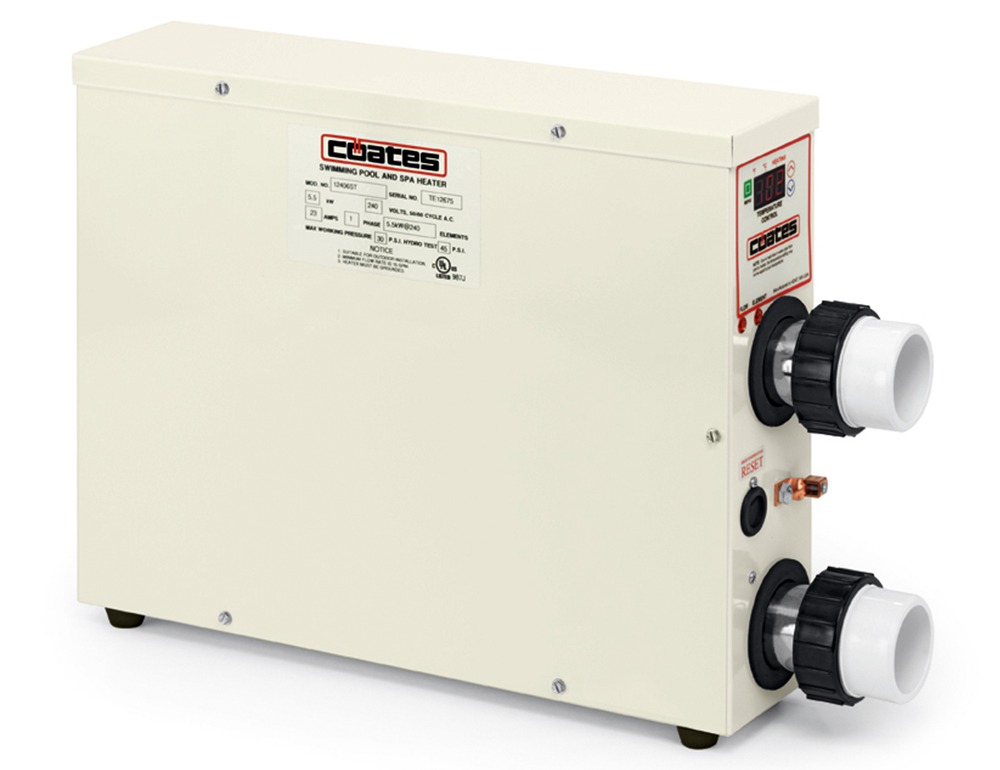 ST Series
5.5kW to 11kW
Residential spas between 250 and 600 gallons.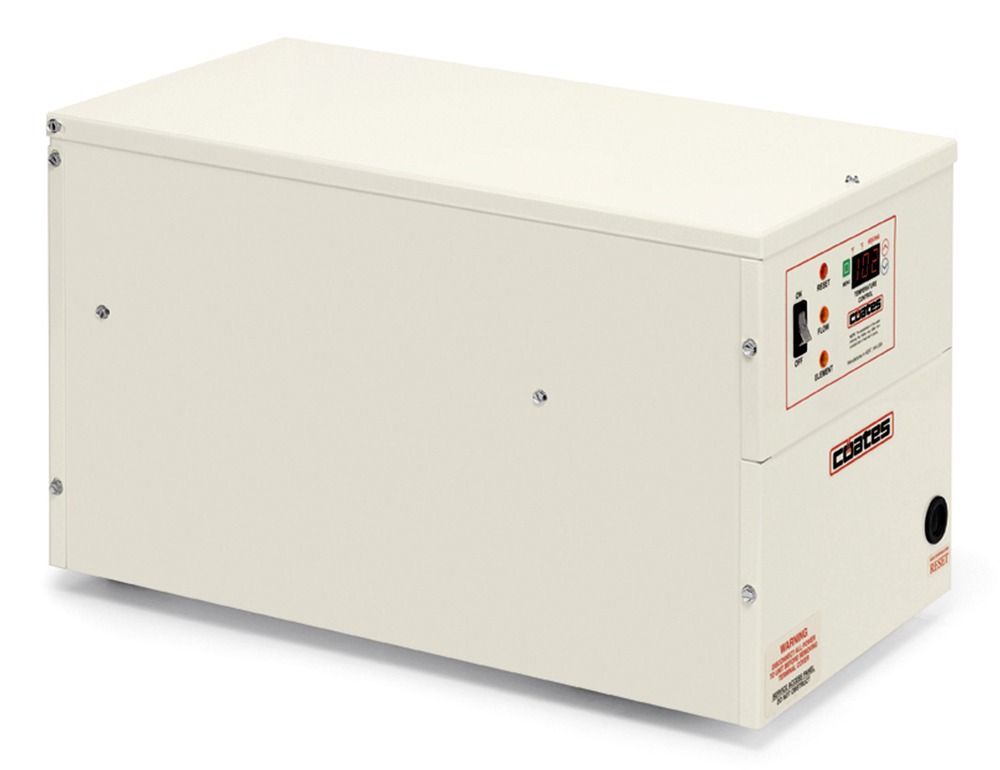 CE Series
12kW to 18kW
Large spas or small residential pools.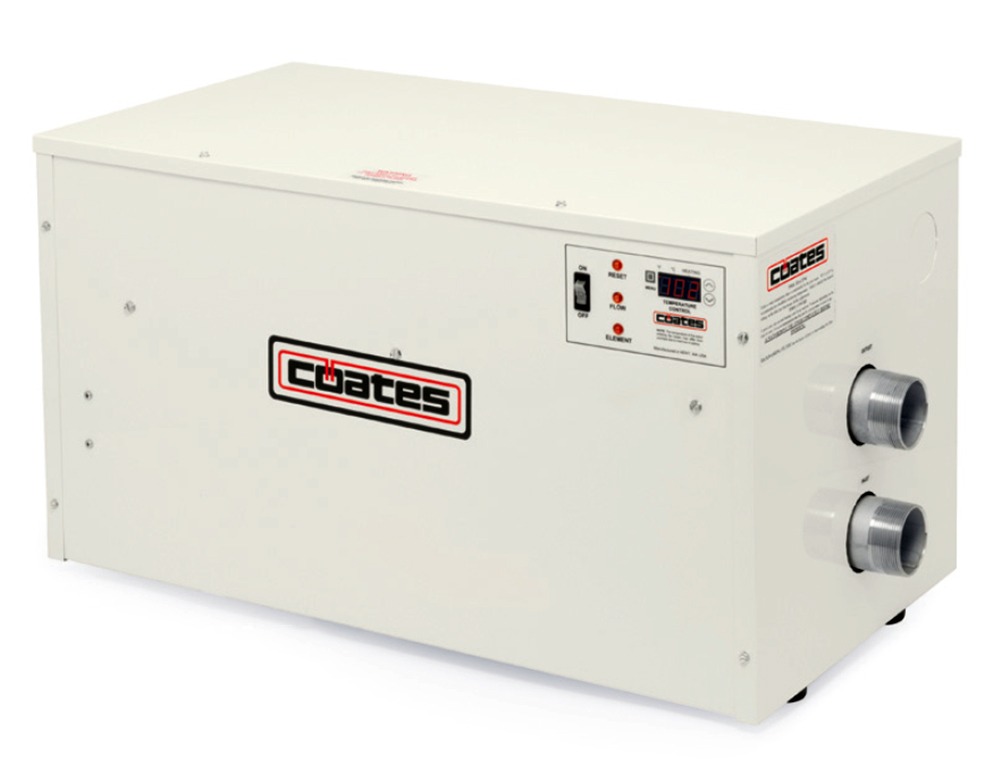 CPH Series
24kW to 30kW
Residential pools and small commercial pools.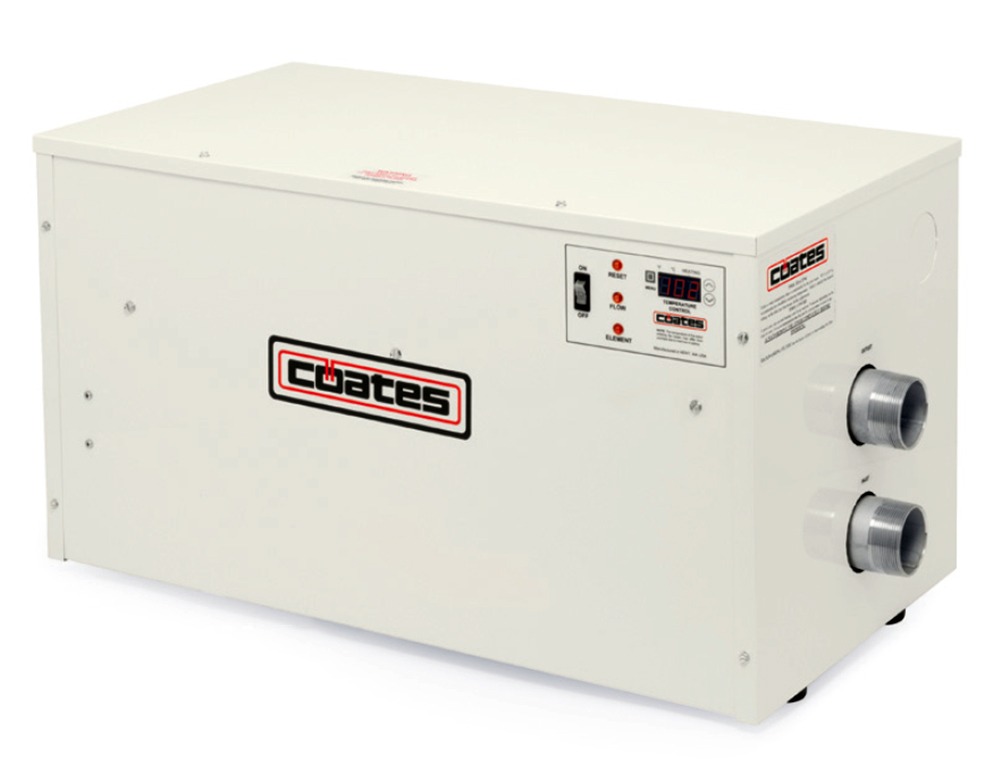 PHS Series
36kW to 57kW
Large pools and cold weather applications.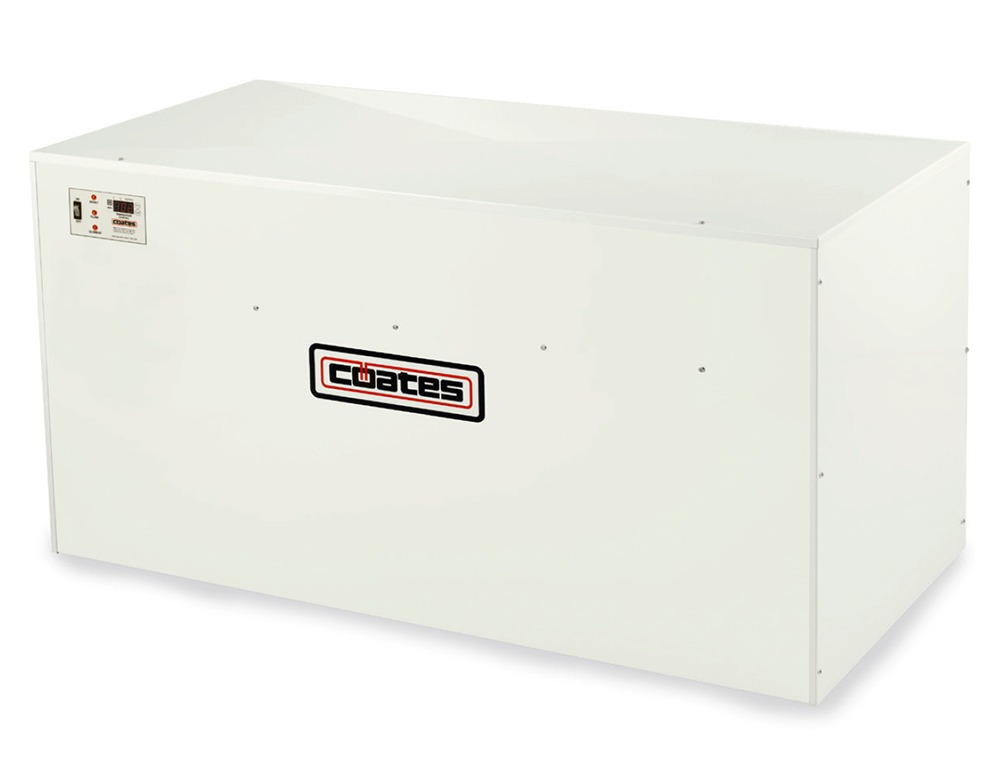 PHS-20 Series
180kW to 300kW
Large commercial applications.
NOTE: Our standard stainless steel pool heaters are not recommended for the highly corrosive environment created by salt chlorine generators.
Please use our Salt Water Heaters to ensure you experience the quality and reliability you expect from Coates products.